Name of Character~ Primora Iyana Jinx
Nickname(s)~ Pri, Mora, Riy
Character's Birthday~ January 1st
Age of Character~ 18
Species~ Vampire
Appearance~ Primora has a delegate beauty to her features. She is indeed beautiful, but in a way she is simple. She has glistening blue eyes and brown hair that flows around her face and down over her shoulders. She has a nice toned body. She is always wearing gowns or high fashion clothing, except for when she is training. During training she wears clothes more appropriate for combat. Primora has a tattoo on the inside of her right wrist; "
Poena planto nos validus
", Meaning "Pain makes us stronger." Her birth mark is on her lower back, the mark looking almost identical to a shooting star.
Pictures~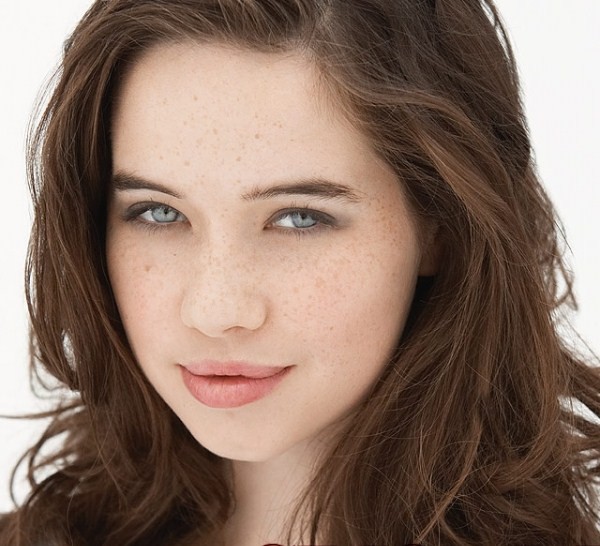 Personality~ Primora is good-hearted. She is kind to everyone she meets, unless of course they give her reason not to be. She is a lovable girl, trustworthy, and honest. She enjoys playing the piano to ease her stress level , and she writes to clear her mind of all thoughts. Primora is afraid of becoming a monster. She had seen others of her kind perish because of grusum behavior, and she always feared that one day she would be punished for a nasty wrong-doing. She may seem like someone you can walk all over but that is that complete opposite of the truth. Pri is strong-willed, determined, and she is a fighter. When she sets her heart to something, she goes all out, no matter what the consiquence might be. Her determination turns into will power, and the courage never to give up. She is fairly good with a weapon, but still needs to be trained further.
History/Background~ Primora was born to Teja and Xandria Jinx on January 1st. January 1st being the first of the year, a celebration was being held in the land of Obsidian. During the festivities, Primora was taken from her mother, and by accident alone. No one really knows how it happened, but in the end it did.
So, Primora began her life in a small cottage somewhere in the woods. She lived with, what she thought was, her parents; Laura and Jason. She had a happy life. She didn't have many friends because of the remote location of her home, so Pri had to find other ways to entertain herself. She self-taught herself to play piano, and she discovered that she had a passion for writing.
One day changed Primora's whole life. A crazed vampire found Jason as he was hunting and killed him on the spot. Primora discovered his lifeless body hours after the creature had killed him and left his corpse to rot. Pri and her mother were devasted, and things only got worse when Laura fell ill with phenomia.
As she laid on her death bed, Laura told Primora that she wasn't her true child. That Pri was born in Obsidian, but her birth parents, and any other family she might have, was unknown. Laura had asked Pri to return to Obsidian to try and locate her real family because she was afriad of Pri being alone.
The day after Laura died, Primora set out to find Obsidian. Once entering the land, she began the search for the family she never knew.